Blog
2019-2020 Don't forget to Take Care of Yourself
My 30-years of experience as a school district administrator, school counselor and now the Executive Director of CASC has taught me about the general nature of school counselors. What I have seen is that school counselors are some of the most caring and dedicated professionals that I have ever met.
They are also selfless, often ignoring their own needs to focus on others. I am at times astonished at those who say they cannot take a day off work for professional development or other self-care needs, forgoing their essentials for that of others. I have often said, "If I had nickel for every school counselor who chooses not attend a valuable professional development offering because they felt leaving the school site for a day or two would be too hard on the students and staff they leave behind, I would be rich." Equally so, I find it hypocritical when administrators don't allow school counselors to attend professional development because they feel they cannot operate without them, but teachers (and administrators themselves) are offered several days of professional development every year. This must change and I encourage you to consider a balance approach to self-care, your own professional development and the needs of your students this school year. You owe it to yourself and your profession to stay current on matters pertaining to the work you do.
I would be remiss if I didn't encourage you, before the busyness of the opening of school sets in, to do yourself a favor and register for one of the most outstanding professional development opportunities for school counselors in the nation — the CASC annual conference on October 3-4 in Riverside, California. I was in a meeting with Central California school administrators a few months ago and something they said surprised me. When I introduced myself and told them my role with CASC, they said, "We are going to this year's conference because we have heard it is the most uplifting and engaging conference in California." Just think, school administrators thinking our conference was exceptional and would benefit them and the work they do! Of course, I encouraged them to send their counselors too. I was so proud at that moment and thankful for the CASC Board of Directors and staff and the work that has been done over the years to provide a five-star conference event.
At our state conference, over 1,500 school counselors, administrators and state and national leaders gather to champion solutions for California school-age students. We invite you to join us for this event and encourage you to register soon as we do sell out. A few of the conference highlights are listed below.

More About the Conference:
The 2019 CASC Conference will be the twenth annual statewide gathering of school counselors — one of the largest gathering of school counselors in the state and nation. It will be held on October 3-4, 2019 at the Riverside Convention Center. This year's theme is "Unlocking the Future." The conference committee and collaborators provide a comprehensive and diverse professional development program that addresses equity, access, and other relevant educational factors important to the school counseling profession. CASC is dedicated to working year-round on the challenges school counselors experience everyday including — providing cradle-to-career guidance and support, addressing the prevailing mental health needs of students, and ensuring all students are provided the support they need to reach their full potential. CASC will feature over 100 presenters, 50+ workshops, 40+ exhibitors, awards, socials and much more. You owe it to yourself to attend.
Pre-Conference:
The Pre-Conference session
on October 2 will be provided by Arond Schonberg. In this extended all-day session, Arond will be sharing tips on how to, in spite of high caseloads, structure counseling meetings in a way to get to students' success quicker. Participants will be able to understand and implement a variation of solution focused counseling to make their time more productive, as well as tips on how to document and share results with all stakeholders.
Keynote Speakers:
At lunch on Thursday, October 3,
Dr. Pedro Noguera
will be heading an impressive list of keynote speakers and will be sharing about the role of school counselors in "
Creating School Cultures that Promote Academic Excellence
." Missing from much of the policy debate related to achievement is how to support and cultivate school cultures that promote learning and healthy social development among children. This presentation will describe strategies on transforming school cultures. It will explore how schools can develop effective partnerships with parents to further efforts to raise achievement and how data can be used to develop school reforms that lead to transformations in the culture and structure of schools.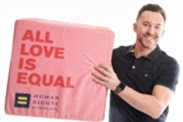 On Friday, October 4,
Dr. Vincent "Vinnie" Pompei
joins the lineup of keynote speakers where he will host a panel of LBGTQ+ students who will share their struggles and their successes and what school counselors can do to make a difference. Dr. Pompei is the Director of the Youth Well-Being Project at the Human Rights Campaign Foundation and is a CASC Past-President. He spent over ten years as a middle school teacher and school counselor.
Brian Coleman
will also be joining us on Friday for lunch where his message is fresh and engaging, highlighting the value of school counselors in making a difference in students' lives every day. Mr. Coleman works as a high school counselor in the Chicago area and in January, was recognized as the national school counselor of the year.
Taste of Riverside:
Each year CASC partners with a several businesses and organizations to provide a fun outing in Riverside. On October 3, a progressive dinner will take you and your colleagues to four local Riverside restaurants for a "taste" of what each has to offer (1-Drink and Appetizers). Don't miss out on great food, fun, and comradery with your friends! Space is limited to 100 persons so reserve your space today!
Find out more by going to the Taste of Riverside webpage
.
2019-2020 Roadmap to Success, Superintendents' Symposium and More:
Conference attendees will also learn about the work CASC has been doing over the past year, in partnership with the ACLU, to launch a campaign to reduce school counselors' ratios and hire additional school counselors to work in California schools. CASC is also hosting, for the first time, a Superintendents' Symposium. All California Superintendents are invited to attend this free symposium on October 3, where a panel of superintendents will be sharing how they dedicated resources to hire school counselors that have led to reaching district LCAP goals and meeting Dashboard measures. A letter will be going out to all superintendents in California to invite them to this special event. We will let you know when they receive this invitation so you can encourage them to attend.
-
By Loretta Whitson, Ed.D.